Diagnostic Assessment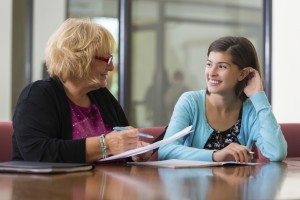 North Shore Consultation Center provides services to assess social-emotional, intellectual and educational functioning. We conduct psychodiagnostic testing, including assessments for learning disabilities, attention-deficit/hyperactivity disorders and developmental disorders. We have developed testing protocols to determine eligibility for special educational services and accommodations for elementary and high school students, including IEP and 504 Plans. We qualify students for college tests, such as the ACT and SAT. We also qualify students for accommodations for the GRE, LSAT, MCAT and GMAT exams and prepare students for professional testing, such as state bar and licensure exams.
Educational and Achievement Testing (IEP, 504 Plans)
Learning Disability Evaluations
Attention-Deficit/Hyperactivity Disorder (ADHD) Evaluations
School Readiness Testing
Gifted Assessment
Psychodiagnostic Evaluations
Accommodation Eligibility (ACT, SAT, LSAT, GRE, LSAT, MCAT, GMAT)
Forensic Assessment
Contact Us
To discuss assessment options, please call (847) 498-4744.
Located near Northbrook, Lake Forest, Highland Park, Deerfield, Buffalo Grove, Glencoe, Winnetka, Glenview, Lincolnwood, Evanston, Libertyville & Lincolnshire IL